Wanna do something fun with me?
Awesome, because I need help.
Hailey has gone off to college and it's left me feeling entirely unmoored. My therapist says that I need to fill the time that I had spent as the mom of a high-schooler with something positive for myself that is therapeutic and rewarding and that all sounds very healthy but I'm not good at doing healthy without someone else saying, "Hey…are you still in bed watching every iteration of the 90 Day Fiancé universe while trying to finish Candy Crush, or are you doing that thing that brings you joy?" And this is where you come in…because maybe you also need to rediscover yourself, or fill time, or focus on a positive project and we can work on this shit together.
I get asked a lot about when my next coloring book is coming out. (Did you know I wrote a coloring book? And it somehow became a NYT bestseller and then people started tattooing my doodles on them like some kind of fever dream?) And I don't really have an answer for you because somewhere along the way I stopped drawing. Why? Because I somehow manage to convince myself that if I'm doing something I love it must be a waste of time. That's fucked up. And it's something I need to change, so starting today I'm making a community place where I'm going to create and share a new piece of art each week for a year, along with random musings about what is inspiring me and keeping me going.
I'm doing it on substack which you either know very well or not at all, so here's a small primer. Substack is a website where tons of authors, artists, scientists, etc. share what they're doing. If you subscribe to the person's substack you get emails from them when they post or you can just go to their substack page to read and see what they're working on. If you subscribe to my substack you'll get a new drawing from me every week that you can download and color or post on your wall or send to a friend or use to burn down an effigy of your ex.
You'll also be joining my one-year-of-art project team, which means you can leave comments and share links to what you're working on that week…whether it's journaling, or cross-stitch, or poetry, or tufting rugs in the shapes of vulvas.  NO JUDGEMENT.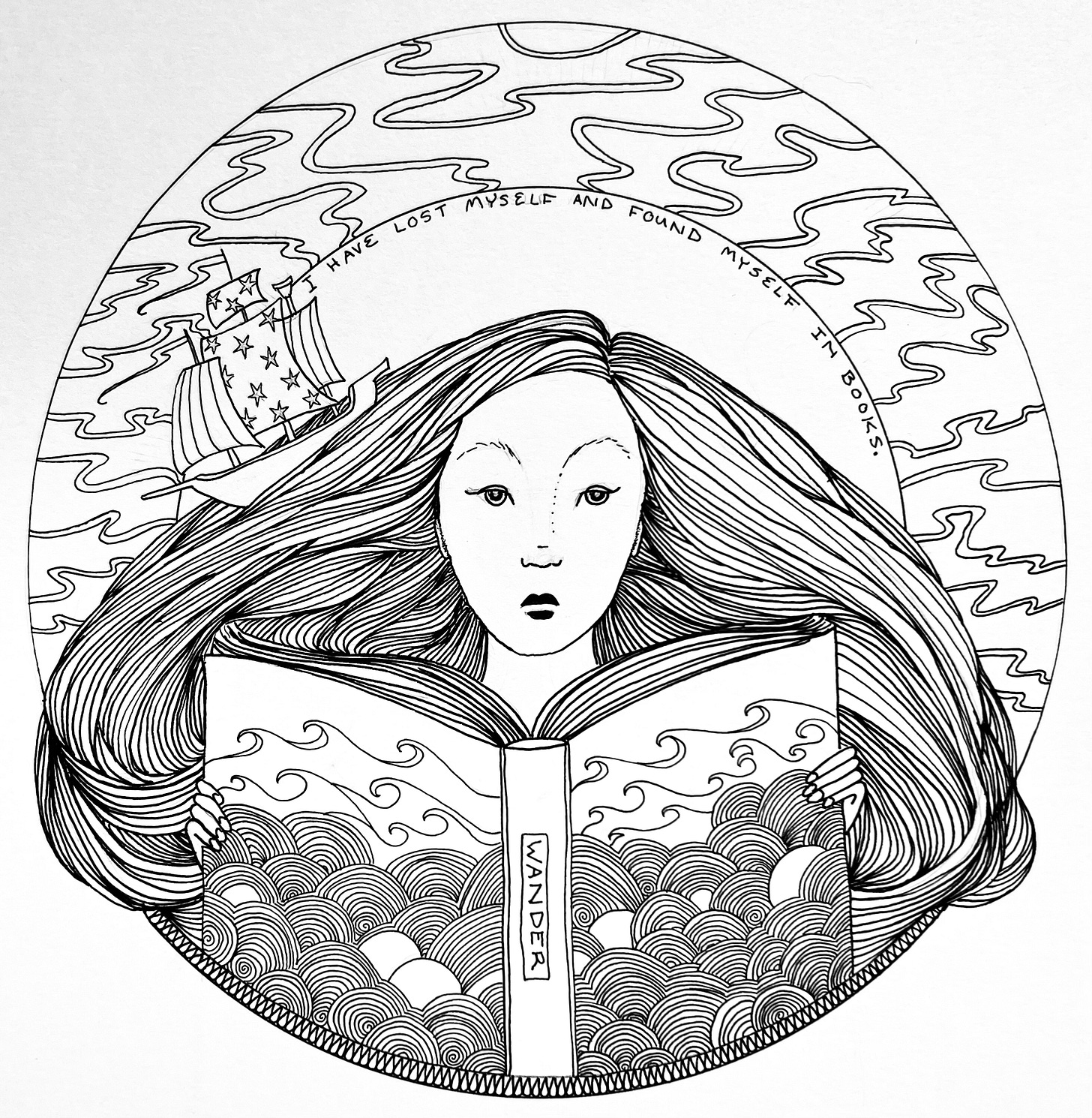 If you want in it's $6 a month (or $60 a year) to get everything (a new drawing every week, weird musings, community love). I also know that sometimes even $6 a month can be too much so one post every month will be free to everyone, so feel free to subscribe for free. There's also a "founding member" subscription which is just a regular subscription but more expensive (I don't know…it's a default when you start a substack page?) and if anyone wants that I'll be giving out original small sketches in random giveaways to founders because it feels weird not to and also because after 52 weeks of drawings I suspect I will be running out of room to store them.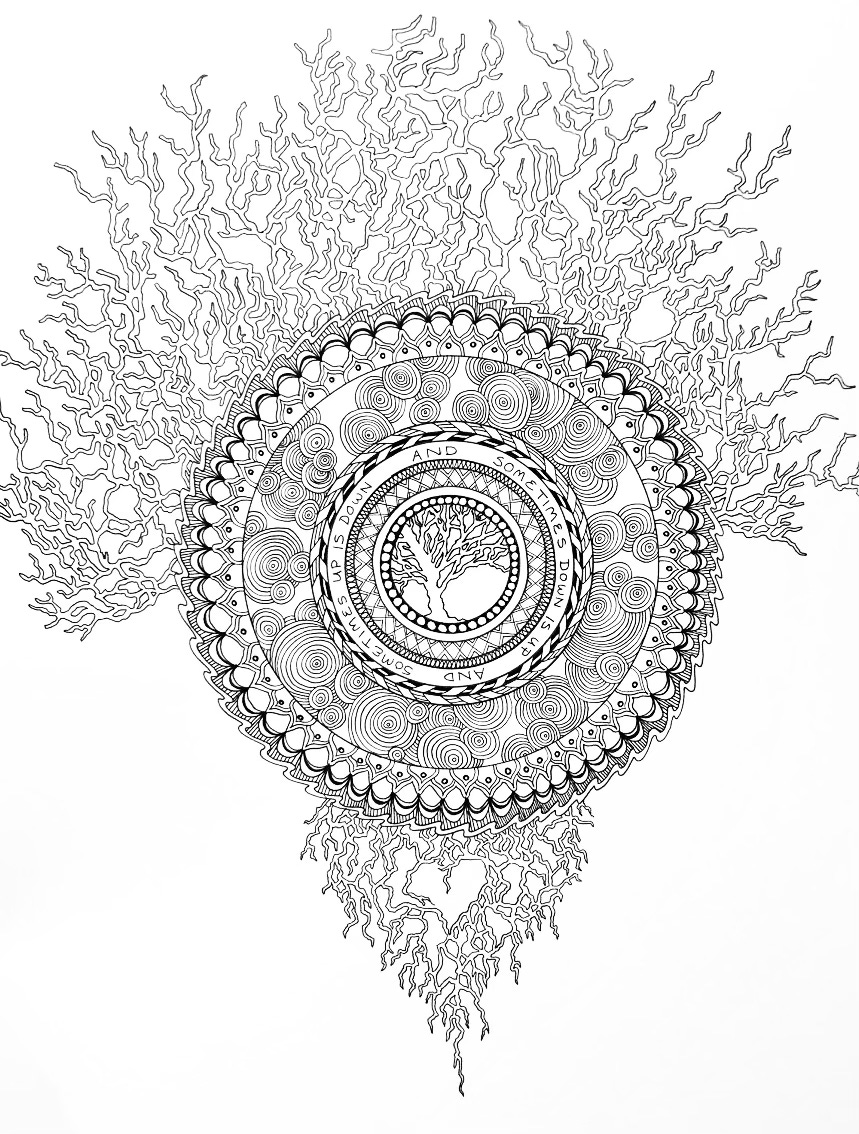 Also, if you've been interested in starting a substack yourself you can follow along and watch me fuck it all up because I literally do not know what I'm doing and you can learn with me.  For an example of a substack done right, you can check out two that I subscribe to:  Bad Astronomy and Subversive Cross stich.  (If you want to check out their pages without subscribing just click "no thanks".)
In the end there may only be five of us working together on this year-long project but there's something to be said for knowing that five people have your back and want to create beauty/kitsch/horror/ridiculousness together.
Ready? ART TEAM ACTIVATE. Pretty please subscribe by clicking here to get your weekly post. Also, I promise never to spam you or use your email for anything but this. Unless it's to send you random otter pictures. Everyone needs random otter pictures.
PS. The first post is just this post and of course, it's free for everyone. I'm going to publish my first paid post in the next hour so can you tell me if it works? If it works you'll get an email taking you to the post. If it doesn't work you will be able to hear me launching my computer out of the window.